UPDATE: target tag does not seem to work, but "Apply to all" does!
I have had great difficulty getting google-vm to open a port.
my big "struggle/mistake" was the name of the network "target" - it should be "Apply to all".
This value should either be "Apply to all" (or MAYBE specify the name of the google-vm??)
this article is very comprehensive
https://docs.bitnami.com/google/faq/administration/use-firewall/
---
it proves a little "tricky" to get to the network area: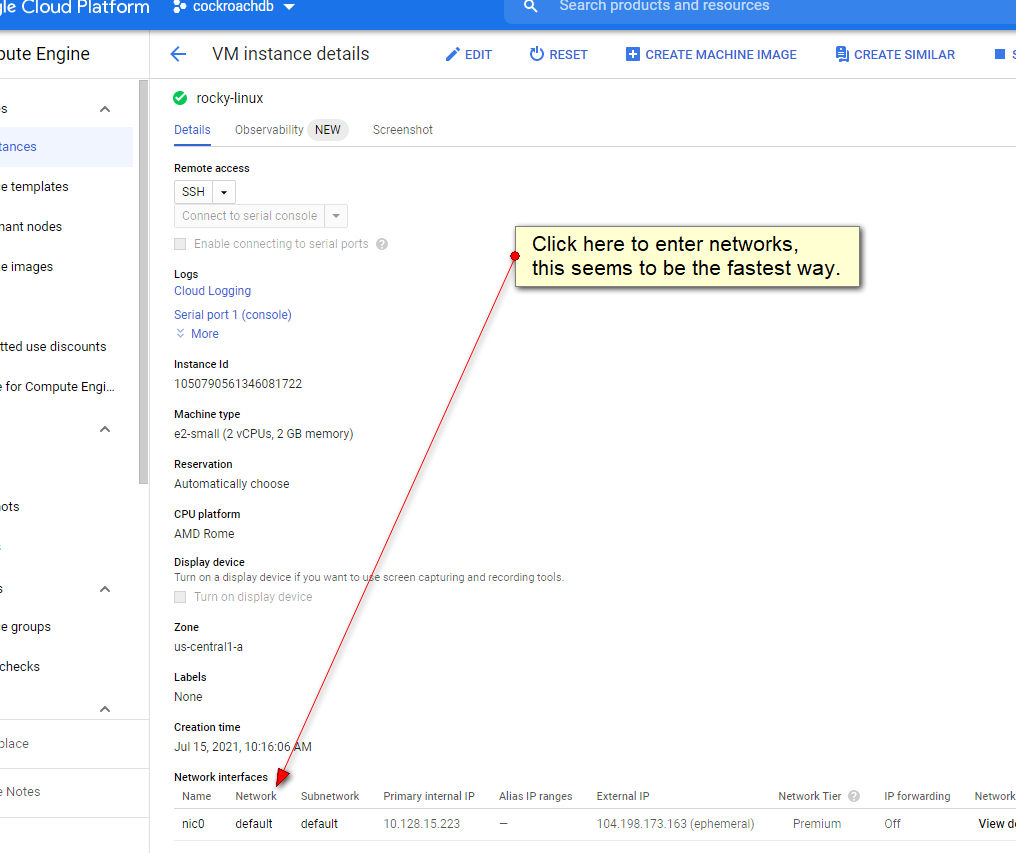 ---
this is where it HAS to say "Apply to all": (i never did get the target-name working!)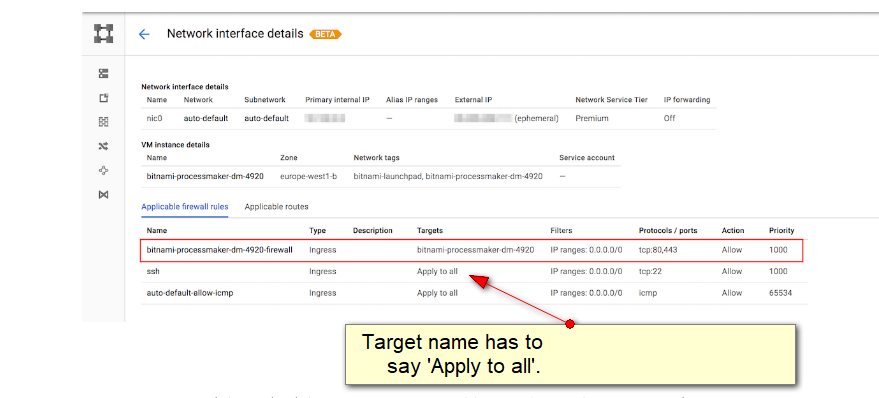 ---
EASY PORT TEST!
ON SERVER:

 ls -l | ncat  -l  10000 ;   ## this simple example will pass the results of the "ls" command out port 10000 then exit.

ON CLIENT:
 telnet  10.128.15.223  10000; ## this client command should display the directory contents then exit.

ncat examples
To display open server ports:

netstat --listening  --numeric  --tcp  --udp;  ## displays open ports
netstat --listening  --numeric  --tcp  --udp;  ## displays open ports (deprecated)

—